The Ilumni Institute is proud to present Raising the Bar. We are committed to providing Family Law attorneys with relevant and engaging content to enrich their service to their clients.
Buying and Selling Practices:

How to Control Your Future
Options and Strategies for Selling Your Law Practice
Transition Plans that Serve Client Needs
The Ethical Considerations of Selling Your Practice
Growing Your Practice through Acquisition
Keynote Speaker
Roy Ginsburg, J.D.

Strategic Advisor to Lawyers and Law Firms
What can be more satisfying than obtaining money for your practice, while at the same time ensuring that your clients continue to have capable legal counsel?
What better way to grow than by acquiring the business of a skilled attorney who has put years into building a respected practice?
Roy Ginsburg has created a model that serves those looking to start an exit plan, or those who want to grow through acquisition. An attorney himself since 1983, Roy understands how to sell a practice in a way that is not only ethical, but also ensures your clients continue to be served well.
Whether you have just become a lawyer, or want to be rewarded for your decades of work, this program will provide you with the know-how to take control of your future.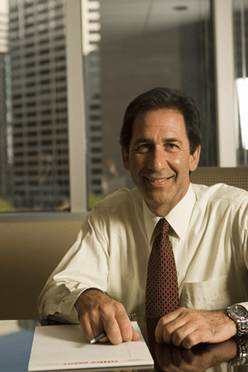 Like the attorneys he works with, Roy is a lawyer. He has practiced for more than 35 years—in law firms, large and small, as well as in-house counsel.
For more than a decade, Roy has been helping lawyers sell their practices. He has assisted dozens of attorneys capture and maximize the worth of their practices. He knows how to value a legal practice, the best methods to find your successor, and the most effective way to put together a deal.