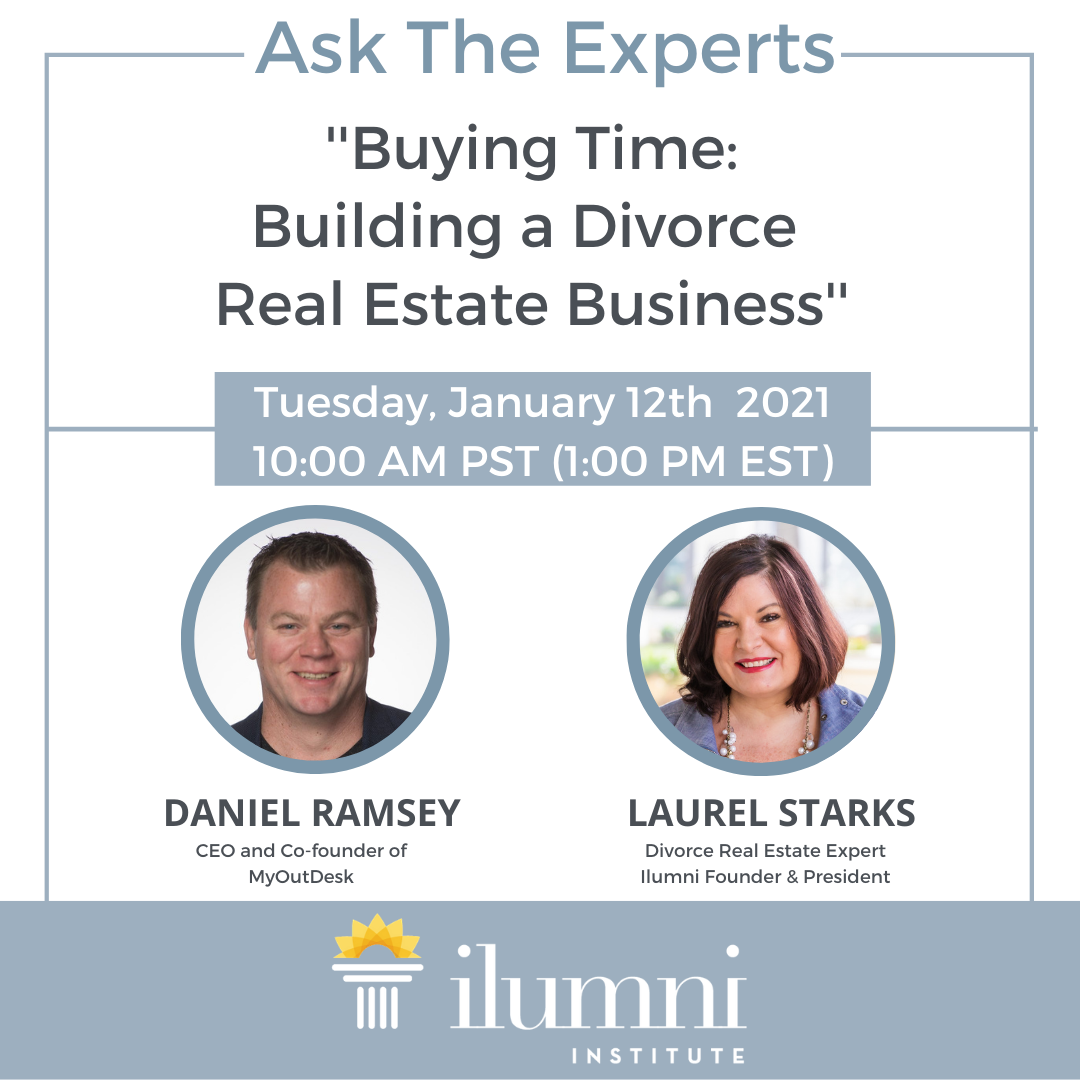 Ask The Experts Series
Buying Time: Building a Divorce Real Estate Business
Even while drowning in work, Realtors are notorious for adding a new element to their business! This is how many agents start their divorce real estate quest, but they underestimate the amount of time it takes to be successful in this niche. So, they crash and burn.
The two fatal mistakes?
Overwhelm
No effective plan
The key to buying more hours in the day is leverage. From growing your database, to marketing consistently, to managing all the details in the day-to-day, employing the right people on your team is the only way to succeed.Join Laurel as she picks the brain of Daniel Ramsey, founder of MyOutDesk, and gets the answers to these questions:
What can a Virtual Assistant do?
How do you find the right one?
What sort of training is required on my part?
Is there a problem with a language barrier?
How much does it cost to hire a VA?
What does leadership and oversight look like?
Spoiler alert: Both of Laurel's businesses have been virtual for years. She's excited to also talk about how she has tackled leverage and built a #1 real estate team that allows her to work part time, while building the industry's #1 divorce real estate institute in less than three years.