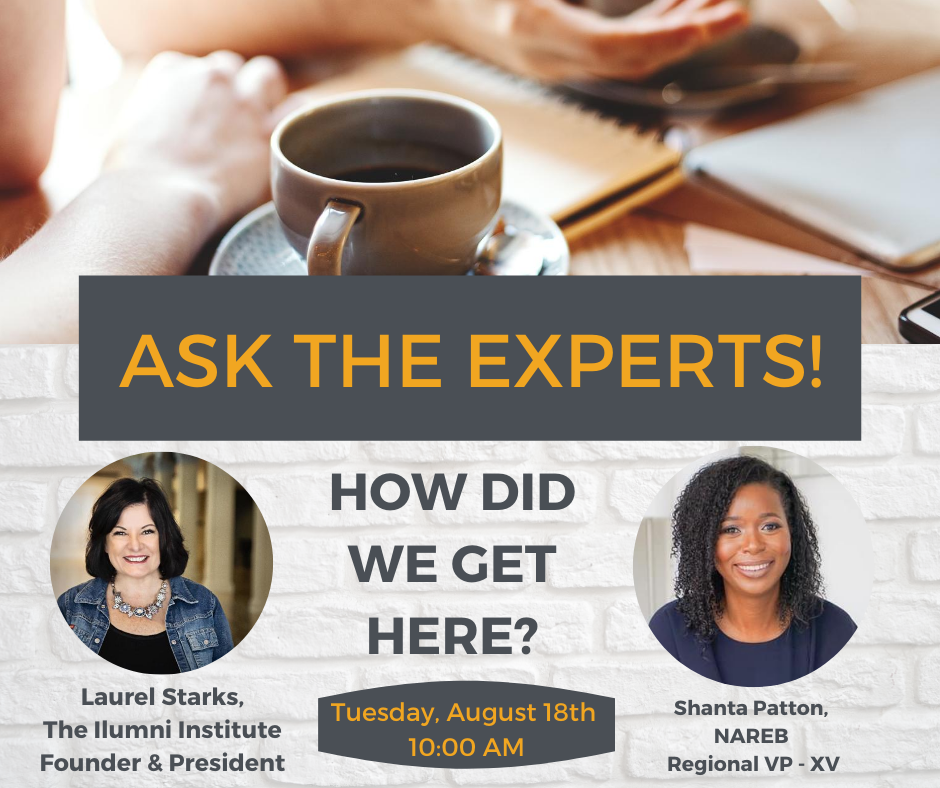 Ask The Experts Series
Real estate is a major driver of wealth for millions of Americans. Yet, do all members of our nation have the same access to that opportunity? Join Shanta Patton as she explores what "democracy in housing" truly looks like, steps we can all take to eliminate institutional bias in the real estate industry - and find out where we go from here.
What is the cause of housing inequality among minority groups?
The important role that real estate professionals play in fair housing
Why do minority real estate associations exist?
With home ownership rates among black households at 44%, compared to rates for non-Hispanic whites at 73%, the opportunity for generational wealth is undeniably perilous. The recipient of the NAREB Humanitarian of the Year award, Ms. Patton serves as the 2020 Region XV Vice President of the National Association of Real Estate Brokers. She will be shedding light on the importance of all real estate professionals to come together and broaden our awareness, roll our sleeves up, and end the inequality that plagues black families across America.