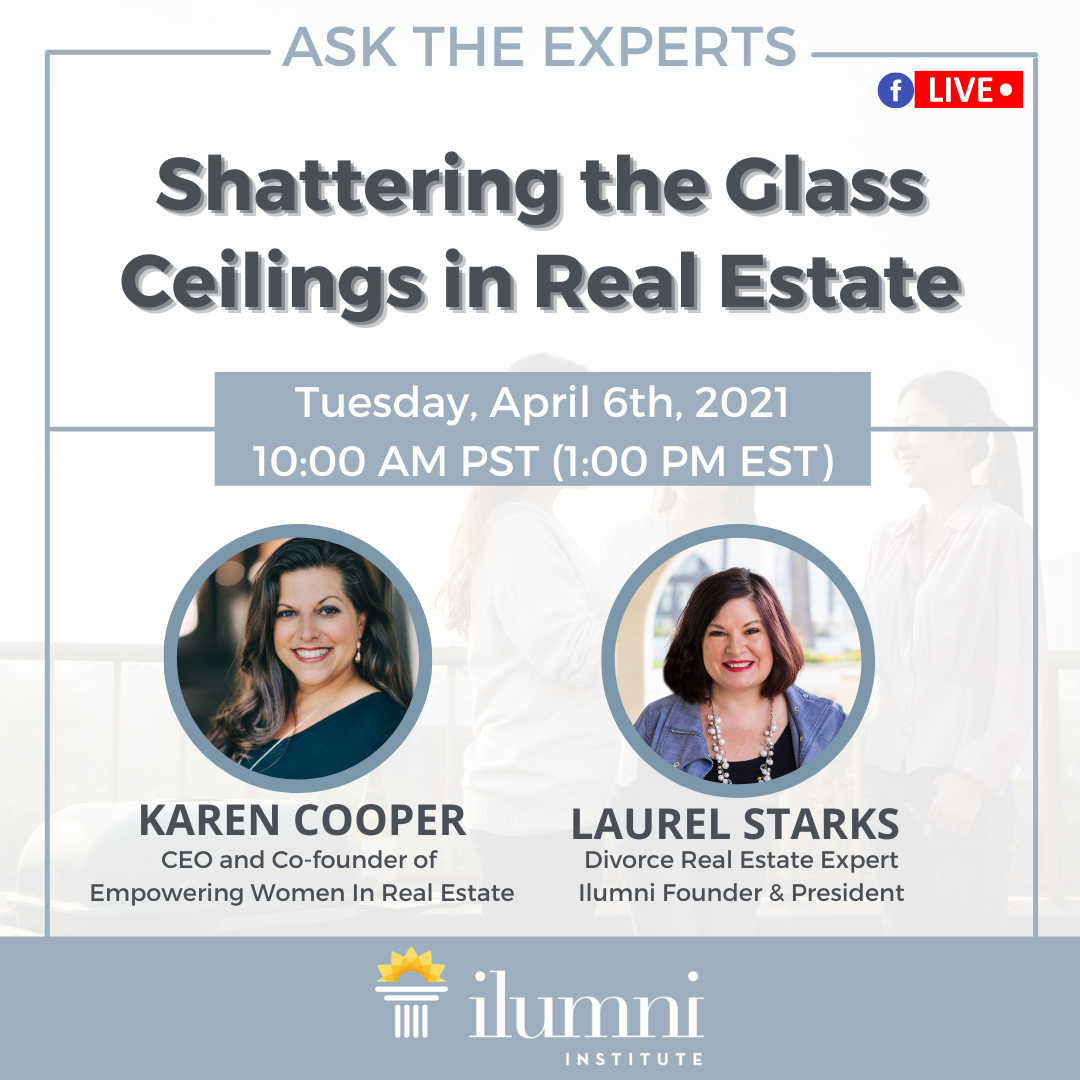 Ask The Experts Series
Shattering the Glass Ceilings in Real Estate
Real estate provides a unique opportunity for women. It is a path to entrepreneurship, personal and professional growth, and has no cap on one's potential.
Long ago, the glass ceilings were shattered in this business by women who have walked before us. The issues women face now have less to do with overcoming barriers and more to do with where to focus our priorities.
None of us would be where we are without the support of strong mentors lending a hand-up, and exemplifying what's possible.
Whether you are in search of a mentor or you are ready to share your experience to empower others, join us as I interview one of the industry's trailblazers, Karen Cooper, who is a working mom, leader of a team comprised of 36 other moms, and the founder of one of the 21,000 member group, "Empowering Women in Real Estate''.