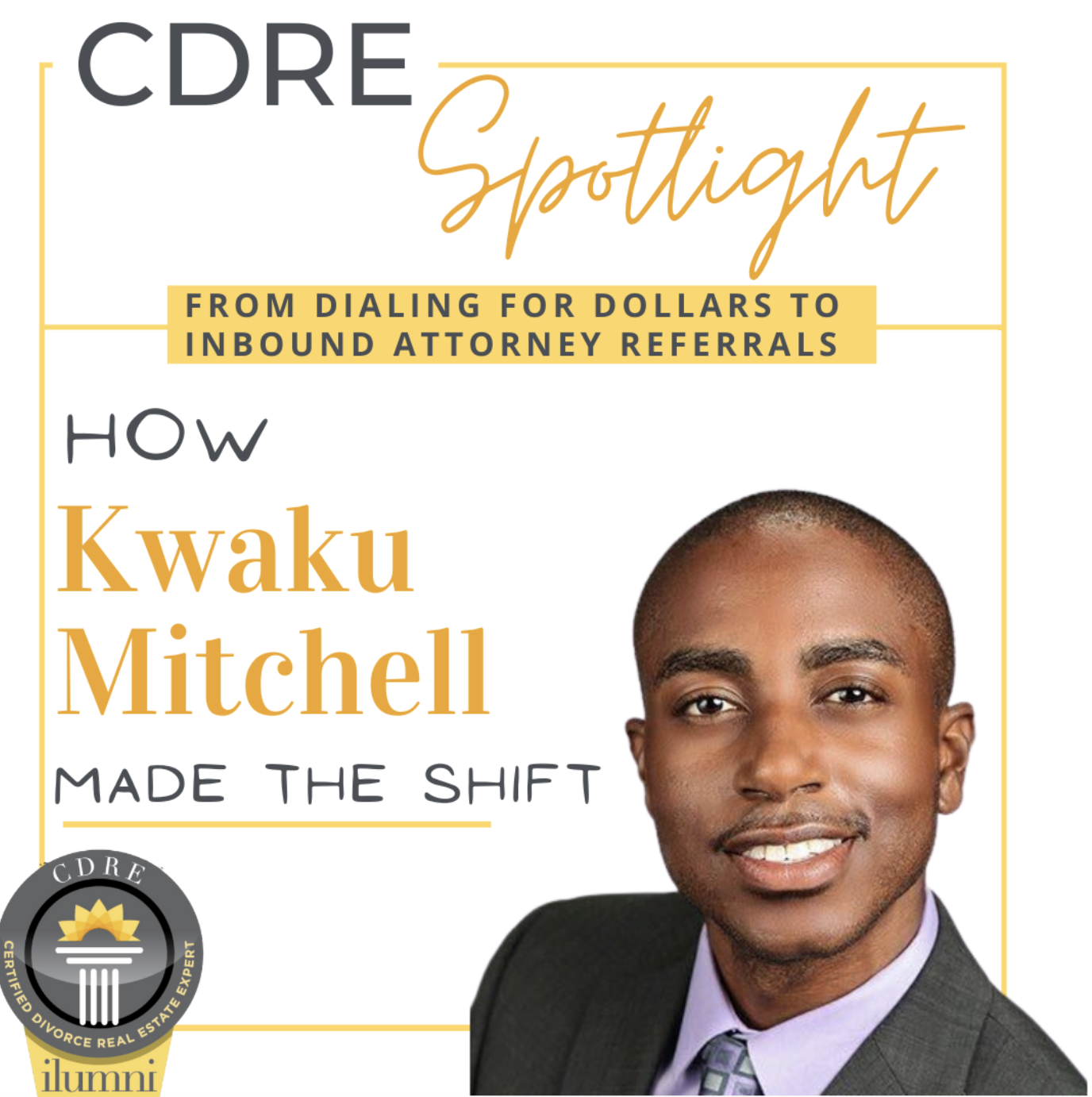 Ask The Experts Series

From Dialing for Dollars to Inbound Attorney Referrals: How Kwaku Mitchell made the shift

The grind was brutal. Cold calling Expireds and FSBOs, Kwaku had a split second to blurt out a winning script amidst a sea of other Realtors, all vying for the same listing.

50% of his lead gen efforts were spent on this, yet they comprised only 15% of his closings. The rest of his business was sphere referral, but that is unpredictable.

He felt like he was knocking his head against a wall, and with a young family to support, he had to find another way before he completely burned out.

After a few divorce listings, he realized he had a knack and the emotional intelligence to succeed at them. "So I decided to pursue a path that created relationships with attorneys who were more than just a one-off deal. Each relationship with an attorney is like having an account that leads to lifelong business. They are exponentially more fruitful."

We will discuss what his day looks like now, exactly how he got his foot in the door, and how he has become an insider in his family law community.