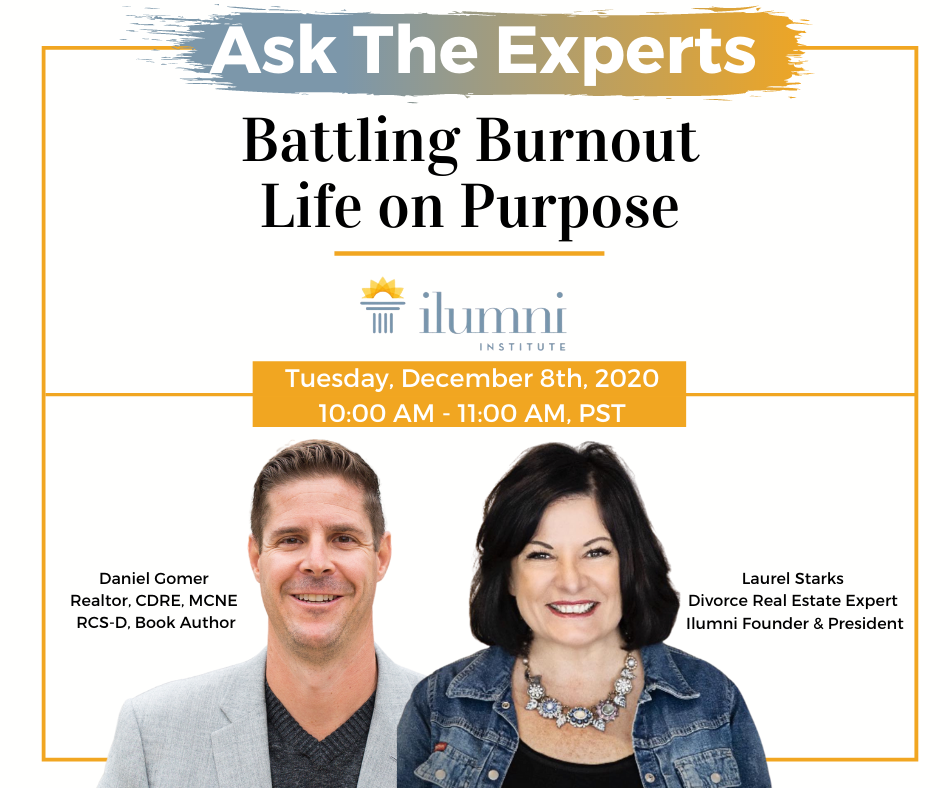 Ask The Experts Series
We all question our life circumstances from time to time. All too often, however, we simply continue on with our routines and move from one day to the next without really questioning why we do what we do.
It's not that we are doing anything wrong, necessarily, but if we don't know why we push ourselves, why we serve our clients, or why we wake every day, then we run the risk of burnout.
Asking why helps us find a higher purpose, which can reinvigorate our business and drive us towards a more fulfilled life.
During this interview we will discuss:
Do you ever question what you are doing?
We should always be asking this question as it will open the doors to creativity. It gets us thinking about how we can grow and change for the better
How did you get here? If you had to do it all it again, would you do it the same?
Burnout
Real estate agents, lenders, and attorneys have high burnout rates. These careers are a lifestyle, not a job, so we have to find meaning in it or we will burn out.
If someone told you as a kid that you were going to have a job that is a lifestyle, so you live it, breath it, eat it, and they also told you that you didn't know why you did it, how would you react?
What does a life of purpose mean
A life on purpose means that we are aware
It means that we choose rather than react
It means we are intentional about how we live our life
Avoiding burnout
Know why you still choose to serve your clients. Focus on service.
Money is great, but money will only fulfill us so much. Service brings a
much greater sense of satisfaction
Find a deeper meaning to your work and remind yourself often why you do the work that you do
Find new/creative ways to serve your clients
Focus on what really matters and become aware of harmful
distractions
If it's not working, make a change. Life is too short to just "grind it out"
Pursue a higher purpose
Start asking a lot of questions.
Looking back at your life, at what times were you most fulfilled? Why?
If you won the lottery and then on the same day you also found
out that you had one year to live, what would you pursue?
When do you lose a sense of time?
When are you in your zone?
Why are you here, not all humans, but you?
If you are pursuing a higher purpose and you know why you are pursuing that purpose, burnout is no longer a thing.
Book Link: https://amzn.to/3f58XnW


We help Realtors build businesses in divorce real estate.

To learn more visit ilumniinstitute.com